Handles & Materials
Rope handles- both cotton and nylon, die-cut and half-moon handles, twisted paper handles, soft loop handles, drawstring, nylon webbing handles, ribbons… so many handle options.
Paper bags- Recycled, post-consumer, kraft, art, woodfree. Plastic bags- polyethylene, high density, low density, recycled, post-consumer, biodegradable, photodegradable.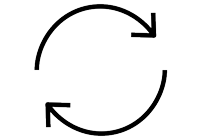 Environmentally-Friendly
Multi Bag is dedicated to providing environmentally friendly and sustainable packaging choices by continuously reducing our environmental impact throughout the lifecycle of our shopping bags.
Contact us to learn more!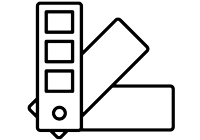 Printing & Design
Custom made just for you! The style, shape, size, materials, handles, printing and graphics of our bags are all produced according to your specifications.
We can print any number of colours requested. One, two, three, four….as many as needed, up to fourteen. 4 colour process printing- your graphics and pictures will look exquisite. Quality colours and clean lines!
Browse our samples for ideas!

Warehousing & Distribution
At Multi Bag, we have decades of experience in warehousing, inventory, distribution and logistics management.
Our 75,000 square ft warehouse facility can satisfy your needs today and accommodate future requirements as your organization grows and your demands change.
Contact us to learn more!
Global Retail & Wholesale Supplier
Retail Chain Stores, Boutiques, Garment Trade, Shopping Malls, Restaurants, Governments (Municipal/Provincial/State), Universities.
Whether you have hundreds of retail outlets worldwide, a handful of local restaurants, 50 student dorms or a municipality with millions of residents, we have the production capacity and distribution expertise to manufacture and supply your organization with the bags you need.
Contact us to learn more!